ONLINE STORE OF ORIGINAL RINGS AND ORIGINAL JEWELRY
We are manufacturers. We are in Spain and we do it in a traditional way. Everything you will see on this website is organic and natural. If you are looking for original wedding bands , this is your place. We have much more. We are specialists in silver and wood rings and gold and wood rings . We are the best online silver ring store. We believe in wood and wooden wedding rings . If you are looking for wedding ring stores, you have come to the perfect place. In addition, we are open to the changes that occur to you. Surprise us!
Te enviamos un anillero para saber tu medida exacta
Una vez hecho el pedido y si no conoces tu talla con seguridad, te mandaremos un anillero para que puedas medirte en casa con tranquilidad.
Si quieres hacer un regalo y no sabes la medida, te mandaremos un palo de medidas.
Wedding rings
Our wedding rings are original and different. They are a review of traditional wedding rings. In addition, we are manufacturers and we can do what you ask us. Silverson wedding bands adapt to any client. Are you looking for different wedding rings? If you want to buy silver and gold wedding rings , get in touch with us.
I want to see wedding rings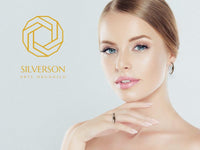 Testimonials
I was looking for something different and I found it. Wood and silver at a single price.

carla and david
They send you a ring and you do not have to go to measure yourself. So you are sure to be right. Highly recommended.

Natalia and Carlos
We had a special request and they made it for us with great enthusiasm. An indelible memory.

Carmen and Mario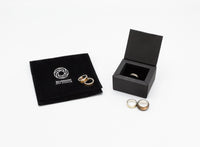 The best customer service
Everything from home: we will send you a ring holder totally FREE so that you can measure yourself and choose without problems. Then, we will make the rings to your measure. Our customer service is unique . We can talk by phone, chat or Whatsapp. Contact us and check it out.
Find your wedding rings and many other original rings at Silverson.